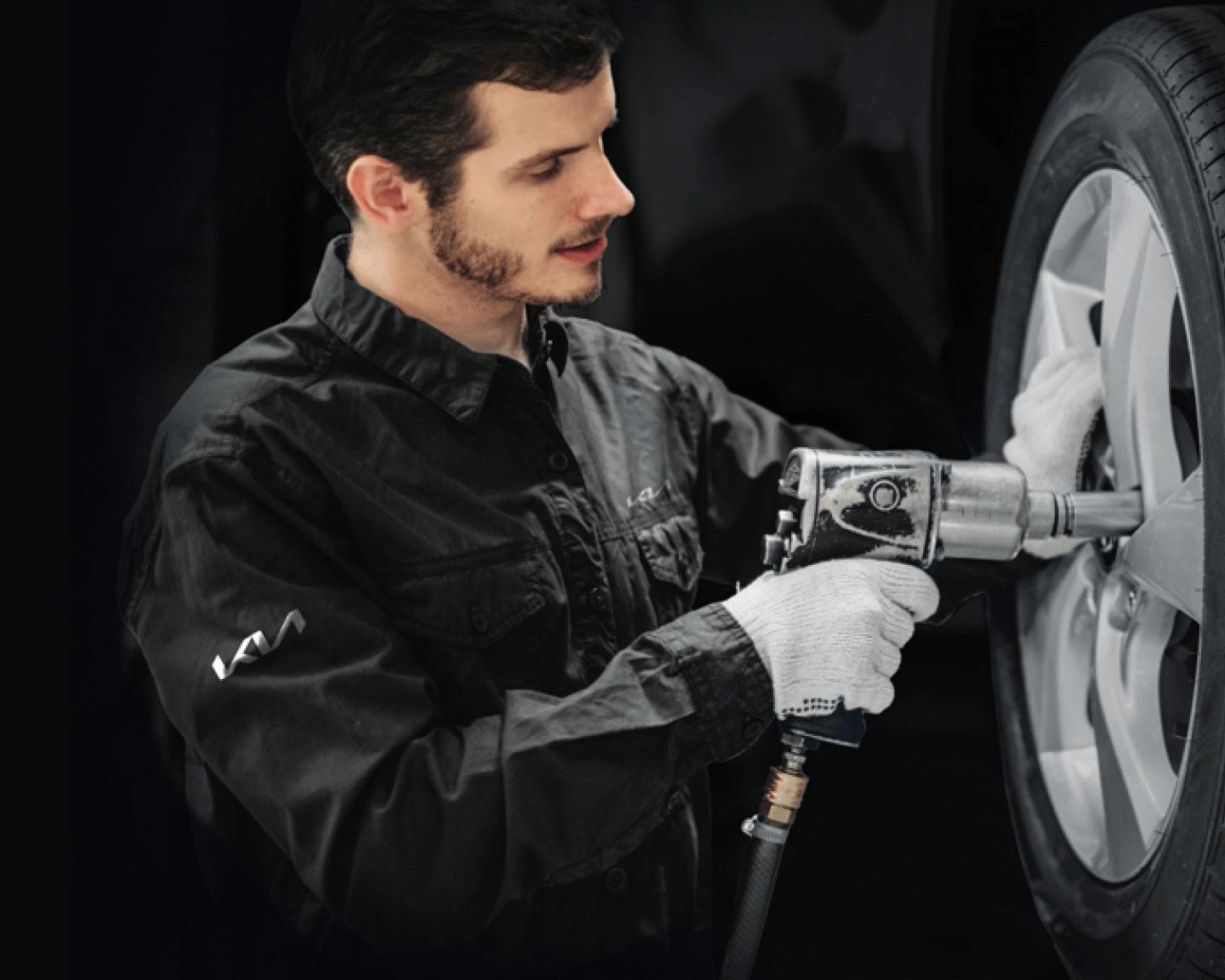 The Importance of Tire Changes, Tire Rotations and Oil Changes
Genuine Automotive Parts Near Ross Township, Cranberry, and Wexford, PA
When servicing you vehicle, it is important not to skip tire and oil care. Get help with your scheduled maintenance or whatever work you need on your vehicle today. Click over to our specials pages for deals that can save you money. If you want, you can also use the schedule service form in order to get started with an appointment that best fits what your week looks like. We're excited to leverage our years of experience and Kia-certified staff to ensure that your vehicle is ready to come out looking better than you could have imagined.
No matter how big your car, truck, or SUV is, the amount of rubber that actually is in contact with the road at any one time is pretty small. That's why our Wexford automotive technicians recommend making sure you get regular tire changes and rotations at our Pittsburgh service center. In the case of most sedans such as the Kia K5 or Kia Forte, for example, the "contact patch" of each tire or the amount of rubber that is actually in contact with the road at any one time is only as big as your fist!
We want our customers to continue to love their vehicle for their entire time owning it; that is why we offer the expertise of our on-site Kia service department.
Keeping an eye on your tread life is easy enough as long as you have a penny. For cars and SUVs, you shouldn't be able to see the entirety of Lincoln's head on any of your tires. You can also use this to check if your tires are wearing smoothly. If you can see more of the head in one area of your tire compared to the others, you may have an alignment issue.
We are available to reach by phone, online form, or just stop in and meet with one of our trained professionals to take a test drive!
Similar tests can be performed by checking the oil on your dipstick, the location of which is usually a yellow knob in the engine bay. However, our service center staff understand that it can seem like a dirty process, or like you don't feel comfortable with working on alignment yourself. Working with a Kia service center with experienced technicians ensures that you have someone you trust working on those issues before they become larger problems.
Back to Parent Page